I haven't been nervous about passing a test in 15 years. To calm down I showed up ten minutes early for my exam, and asked if I could bring coffee inside (coffee calms me down.) Rushing to the Starbucks across the street, I thumbed through my 3rd practice test on Udemy…thankfully mobile responsive. Why did I do this?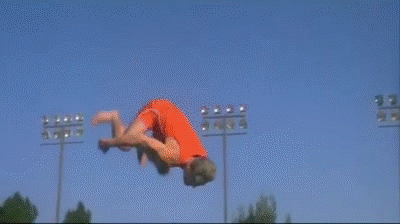 Since 2018, Dom & Tom launched DevOps as a Service, a response to a growing need in our digital world to have infrastructure team members who can support our clients operational efficiency. We've improved our performance across a bunch of metrics: project setup efficiency, automating developer deployments, building elastic and performative systems. Security. Personally, I love that we can say we have DevOps as an agency; it's like having a concierge to all things cloud-related. Plus, it's a humble-brag to have in-house DevOps/SRE Team.

Within the DevOps world, there are all types of players… biggies like Amazon Web Services, Microsoft's Azure, Google Cloud; nimbles like Pantheon and Digital Ocean; specialists like Acquia and Heroku. We've used them all in various capacities. Now, we're approaching Partner programs on them, which requires… certifications and accreditations.

Several of us have various certs' and 'creds but we need a significant number of Dom & Tom folks to earn them (6 specifically) to join the Amazon Partner Program's Select Tier criteria. Believing you should be prepared to do the job you assign to others, I volunteered to gain accreditations and the Amazon Certification for Cloud Practitioner. Since then my nights and weekends have been listening to a wide-swath of digital courses Amazon offers on their road to cloud-enlightenment.

The program is nuts: there's ~6 courses to go through and then another 4 optional courses to onboard to everything Amazon related. It is a firehouse. I thought I knew a lot (especially after working in digital products/engineering for 20+ years) but this was like doing a keg-stand filled with cloud-terminology.

When I volunteered to get my cert, a part of the 6-person team, I looked in the mirror. Going on 37 years old, out of academia for 16 years, too-many-degrees away from hands-on practicing… it felt like "Back to School"
In November, I started at the foot of the mountain with digital online courses provided by Amazon. By February, I had racked up 8 accreditations across compute, database, network and more (and falling asleep to AWS icons) with the only thing left on the list… taking the test for the CCP.

I knew the material, the test meant little in the grand scheme of things, and I had three high-velocity meetings later in the day… but my heart kept beating fast. They give you 90 minutes, and I blazed through it in 30. Then I took a second pass, and studied each answer to the question for vaults like a diamond jeweler. I second-guessed, self-doubted, and thought I heard my phone alarm ringing for some crazy reason.

At the end of the session, I finally submitted all 65 answers to nothing more than a "completed" screen: no results, no award, just "you've accomplished filling out a test."

Three days later, I received my certificate, having passed at a score of 90%! If you think you can't learn, you can.

Turns out, you can teach a dog new tricks.